In real production, there are lots of factors impact on machining efficiency and machining results. Jingdiao accessories can help reduce the negative impact and improve accuracy and efficiency.
CONTACT US
Realizing Fast, Accurate and Efficient Clamping
Equipped with standardized interface, Jingdiao quick-change clamping system can be connected with vise, permanent magnetic chuck, customized fixture and so on. You can use them in any combination to fulfill variety of machining needs including multi-axis machining, multi-process machining, automation and measurement.
←
Quick-change Clamping System
Fully Release the Performance of Cutting Tool
Anticorrosive, no wind resistance design, good dynamic balance are the key features of Jingdiao tool holders. These make Jingdiao tool holders have good clamping performance including high clamping accuracy, less generation of oil mist and low vibration in high-speed machining.
←
Tool Holder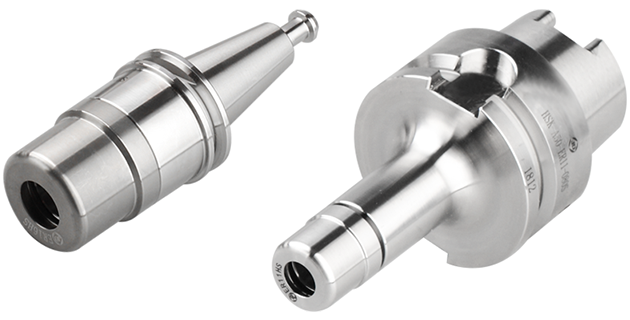 Name
Size(mm)
A/B/C/L
Thread
BT30-ER11-85S
7.5/19/35/82
M14X0.75
BT30-ER16-60S
10.5/30/50/67
M22X1.5
BT30-ER16-100S
10.5/30/50/107
M22X1.5
HSK-A40-ER16-060HS
10.5/30/28.5/65
M22X1.5
HSK-A50-ER11-080S
7/19/30/80
M14X0.75
HSK-A50-ER16-070S
10.5/30/40/71
M22X1.5
HSK-A50-ER16-110S
10.5/30/40/111
M22X1.5
HSK-E32-ER16-060HS
10.5/30/27.5/65
M22X1.5
HSK-E40-ER16-060HS
10.5/30/28.5/65
M22X1.5
ISO20-ER16-050HS
10.5/30/28.5/54
M22X1.5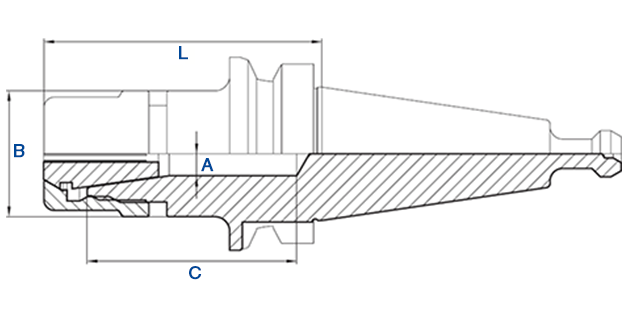 Low Cost of Coolant and Long Life Cycle for Cutting Tool
Jingdiao MQL is widely used in metal cutting area, especially in hard material processing and die mold processing. Up to 85% coolant can be saved with Jingdiao MQL, life cycle of cutting tool and surface effect of workpiece can be improved dramatically as well. By using environmental friendly coolant, there'll be no harm to both human body and environment.
←
MQL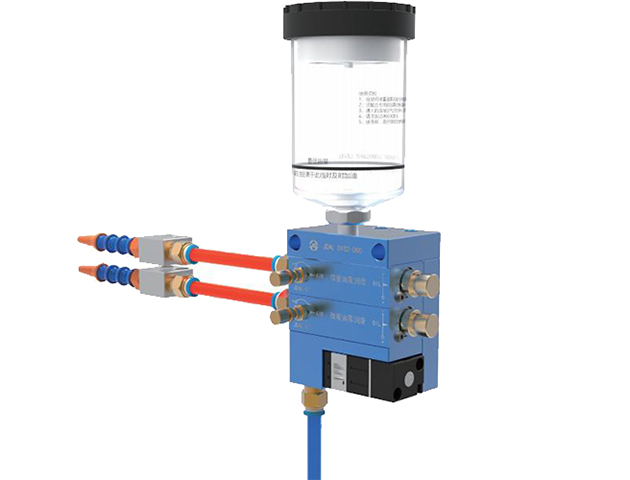 | | |
| --- | --- |
| Item | Spec |
| Pressure | 0.5~0.8MPa |
| Working Pressure | 0.55MPa |
| Air Volume | 0~220L/min |
| Air Consumption per Nozzle | 100L/min |
| Oil Consumption per Nozzle | 0~30mL/h |
| Nozzle Number | 2 |
| Weight | 1.5kg |
| Mounting Pitch | 70mm |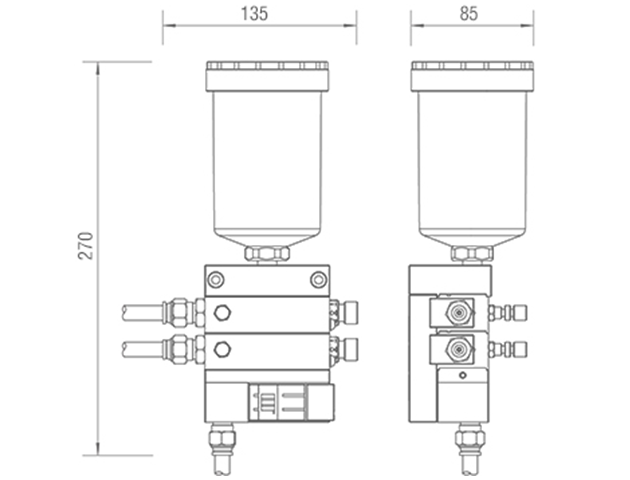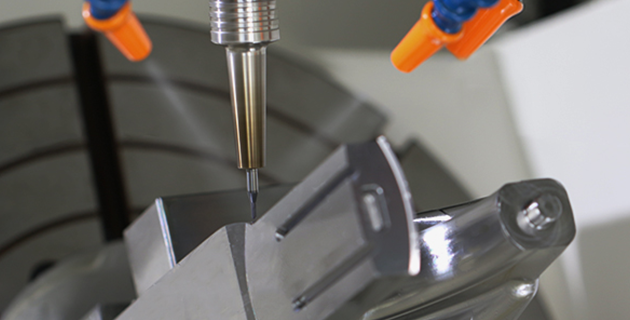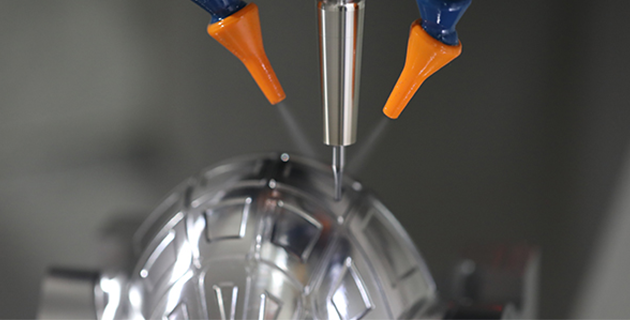 Reduce Maintenance Cost of Machine Tools
Jingdiao chip disposal system is consisted of scraper type chip conveyor, filter tank and chip bucket. It can be used for chip discharge and collection, coolant cooling and filtering. With its multi-stage filtering design and closed structure, service life of coolant can be extended effectively to provide a better protection for machining quality of high-speed machining centers.
←
Chip Disposal
Series
JDAGB240
JDAGB280
JDAGB320
Motor Power(W)
150~200
Transfer Speed(m/min)
1.7±0.5
Chip Type
Broken Chip/Debris Chip/Powder Chip
Chip Length(mm)
≤50
Discharge Volume(kg/min)
≤3.0
≤3.5
≤4.0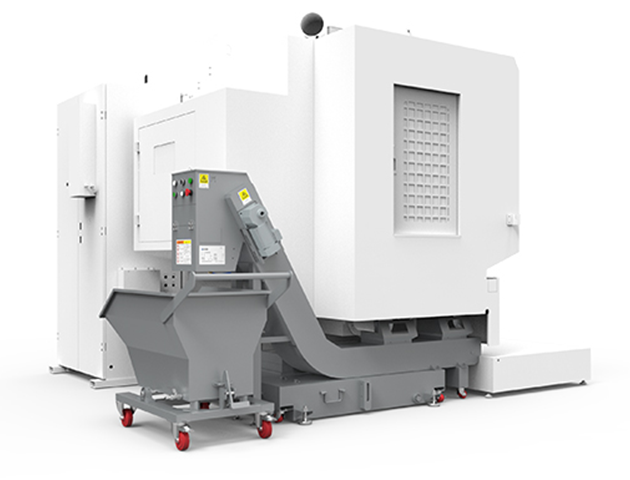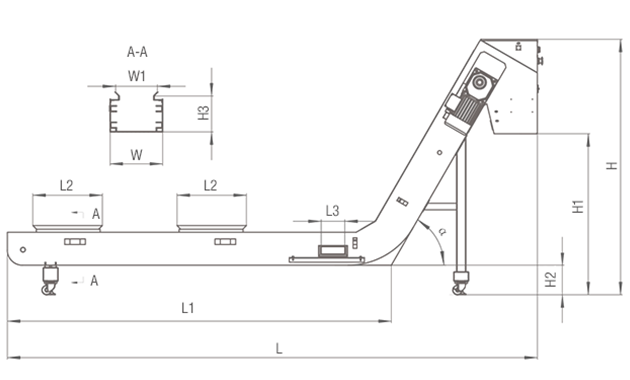 Unit:mm
Series
JDAGB240
JDAGB280
JDAGB320
Total Length-L
≤1000
Total Width-W
240
280
320
Lift Angle-α
30°
45°
60°

Horizontal

Length-L1

Customized
Import Length-L2

Filter Port

Length-L3

Import Width-W1
Total Height-H
Lift Height-H1

Support

Height-H2

Import Height-H3
DOWNLOAD